A Georgia Tech Atrium in New York City
TLDR⏰
Pulse is an a forward-thinking building design that facilitates the future of education for Georgia Tech. Located in New York City, it is a space that supports environments including but not limited to: remote learning, post-grad education, social events, and networking opportunities. It utilizes emerging technology to create an interactive and immersive environment for various stakeholders in the building and their varying needs. 
Details
Methods
: User Research, Journey Mapping, Sketching, Video Production 
Tools
: After Effects, Illustrator 
As a team comprised of two industrial design students and two architecture students, we designed an

interactive environment

f

or Georgia Tech that promotes and

facilitates the future of education

in New York City. This initiative originated from the executive team at the Georgia Institute of Technology, and became the basis for our semester-long studio project.

 
Our goal was to identify the primary and secondary stakeholders for our solution, gather insights through user research, and use those insights to drive a solution that was

adaptable/customizable, interactive, and encouraged collaboration
Identifying the Stakeholders
We began by identifying a wide variety of potential stakeholders that may be affected by the prospect of am open educational space. This list included alumni, researchers, grad students, undergrad students, faculty, maintenance, future students, student services and leadership. From there, we narrowed down our list to the stakeholders that would get the most impact out of the building , and created personas for each one.

We interviewed alumni stakeholders living in New York to learn about their perceptions around Georgia Tech and how Georgia Tech's presence translates to NYC. 
We developed a stakeholder map out all of the different contexts that each stakeholder would user the building, different scenarios for each context, and the user needs for each scenario. Through this, we identified all of the user needs of the stakeholders, and the subsequent spaces that would be required for the building. Through analyzing this data, we identified 5 main features/spaces that needed to be in the offered in the space: Online space, 1-2 people, group space (5-10 people), large space (20+ people), and then a resource library.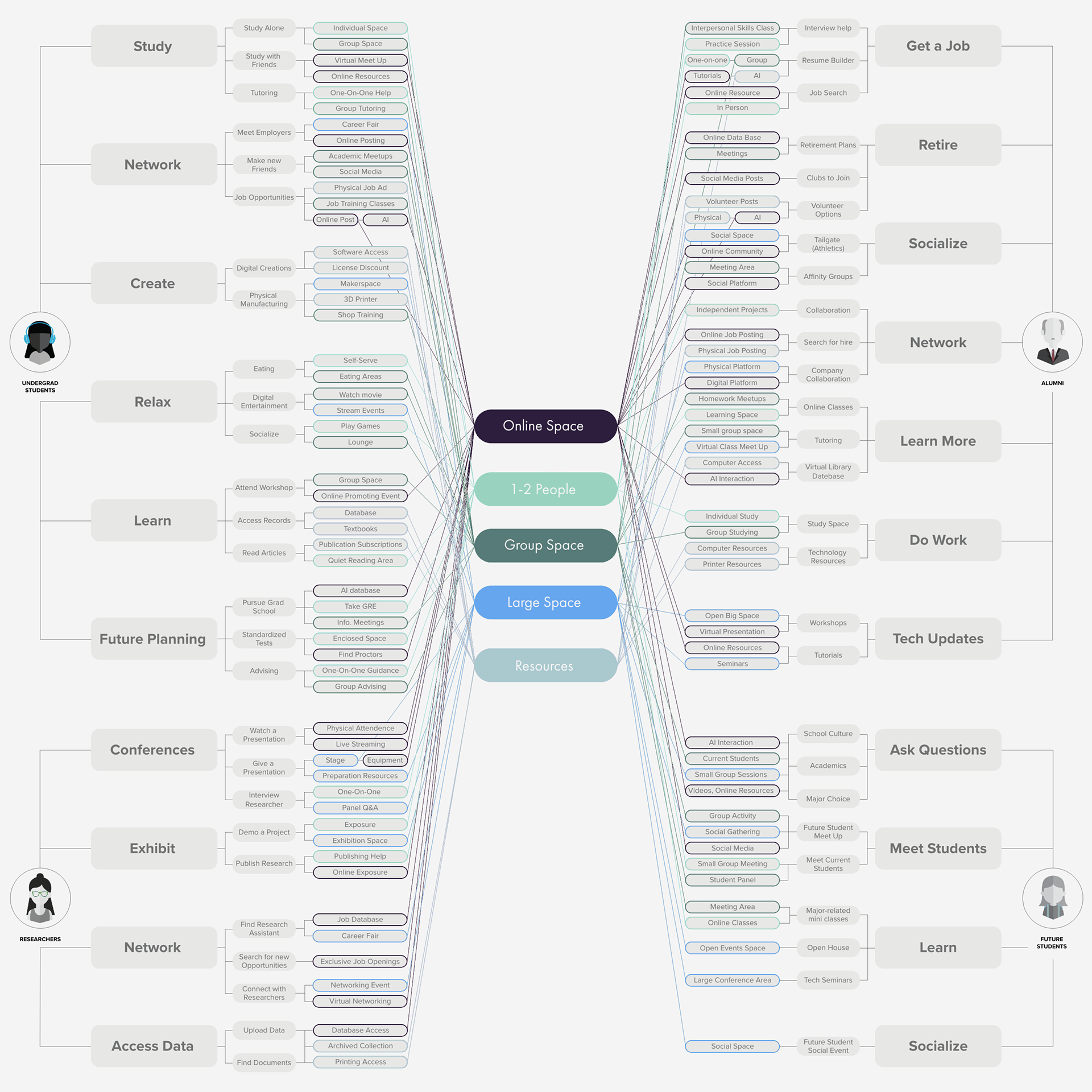 We (the designers) worked closely with our architect counterparts. As we were identifying the key features needed in the building, they were designing the elements in the building to compliment these features.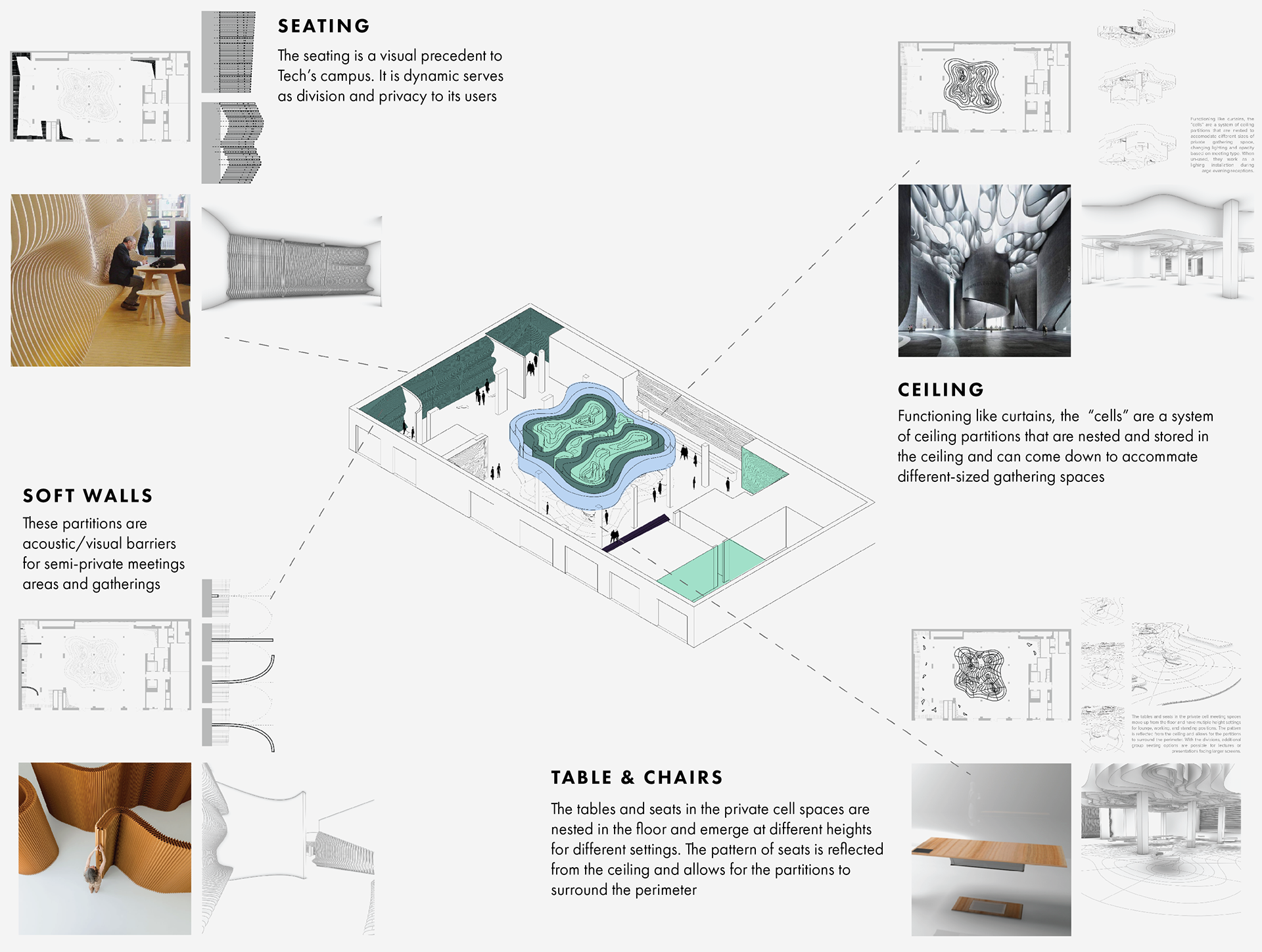 I created detailed user journey sketches to better illustrate the different interactions that occur in the building. Many of the interactions and features within the building push the boundaries of technology so the sketches served to better explain our concepts.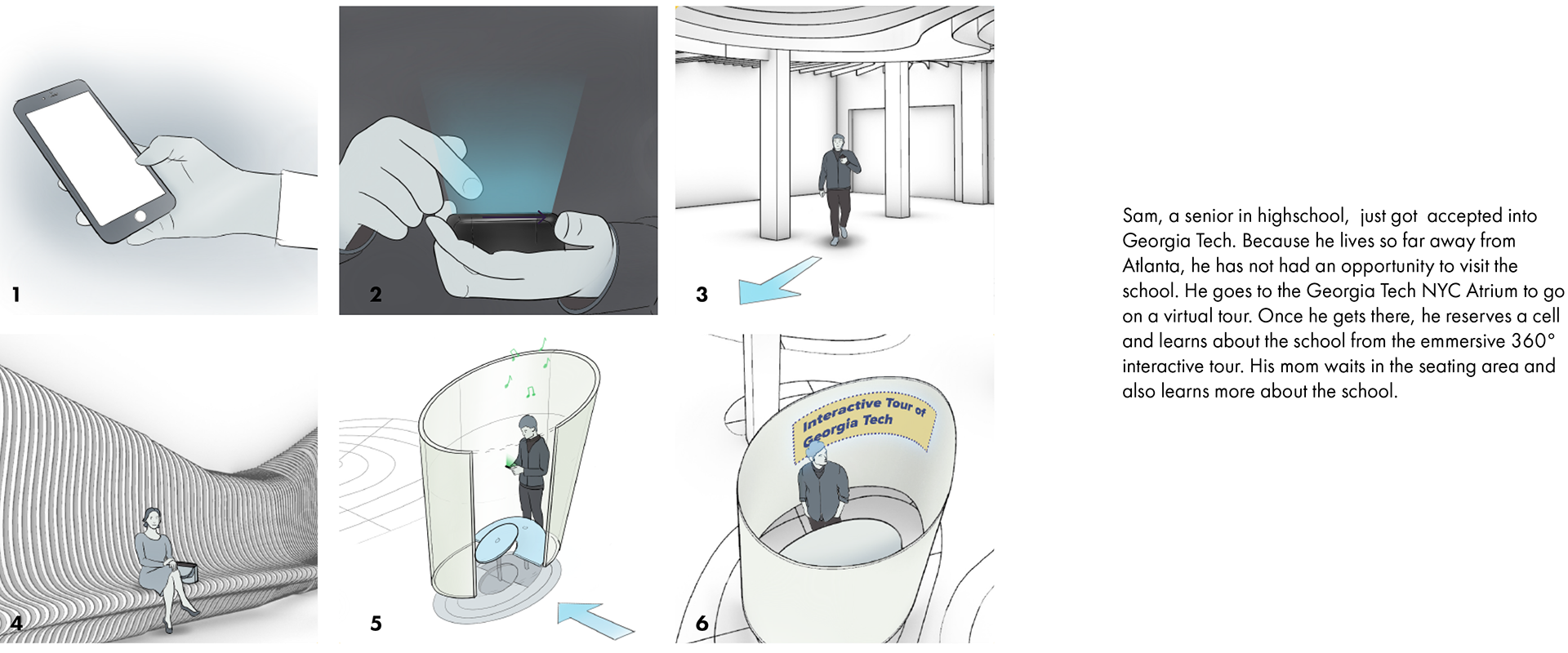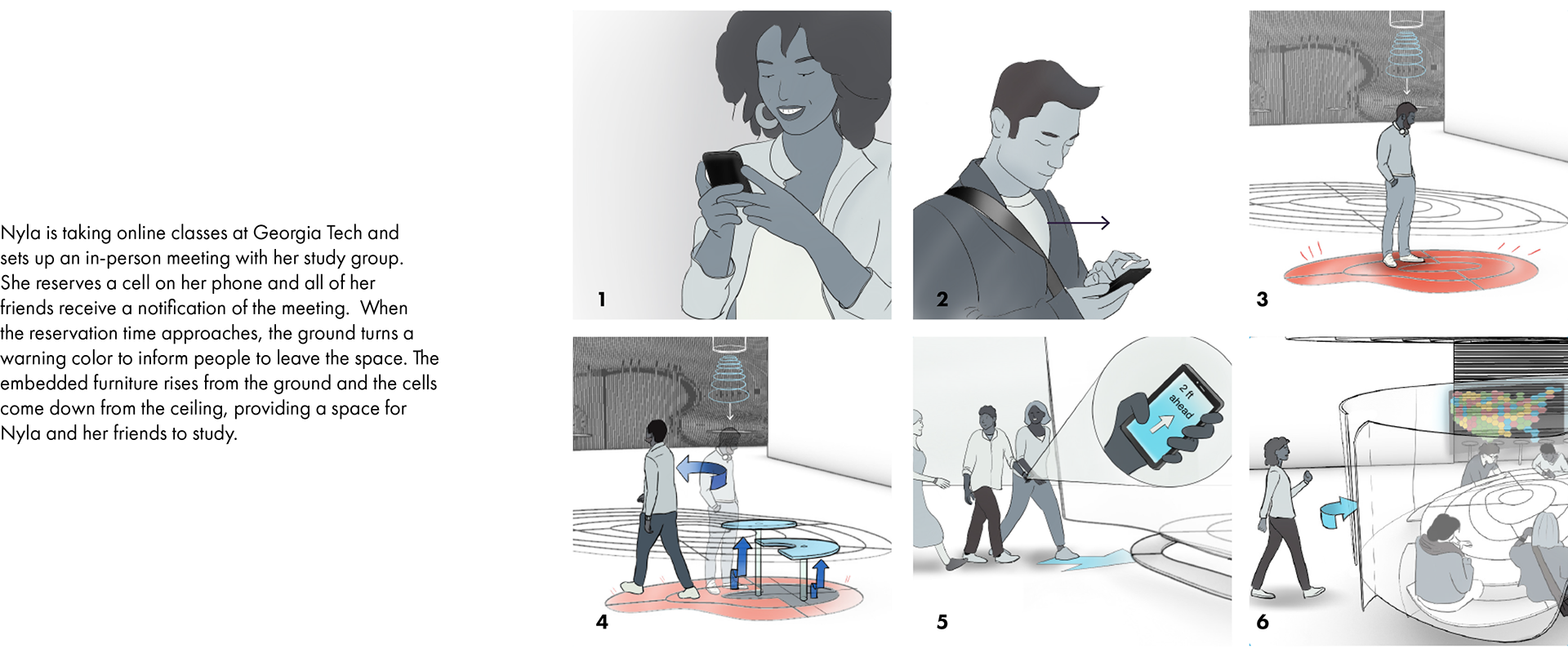 Created by the architects to represent our concepts, the renders provide context and add realism to the project.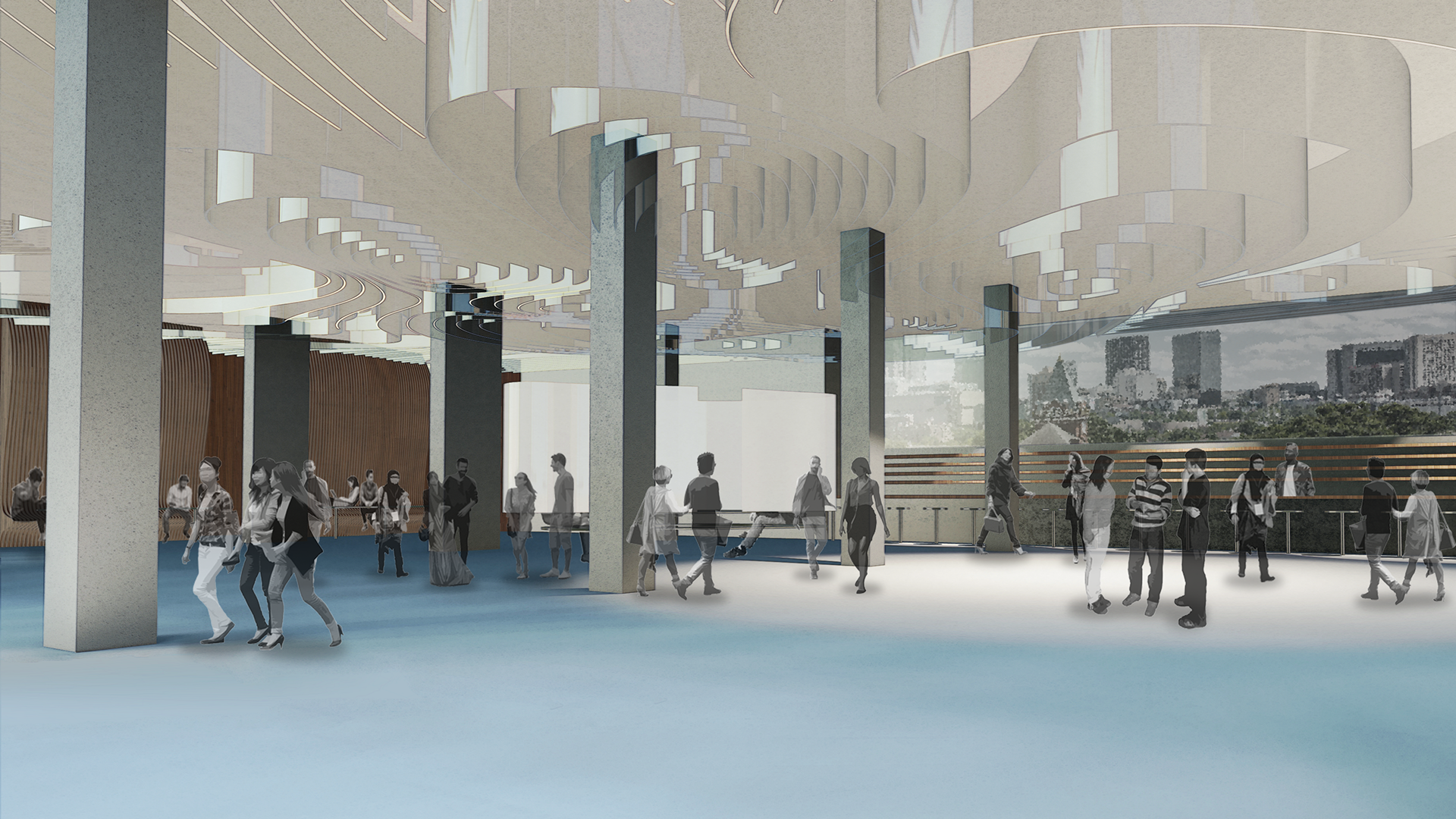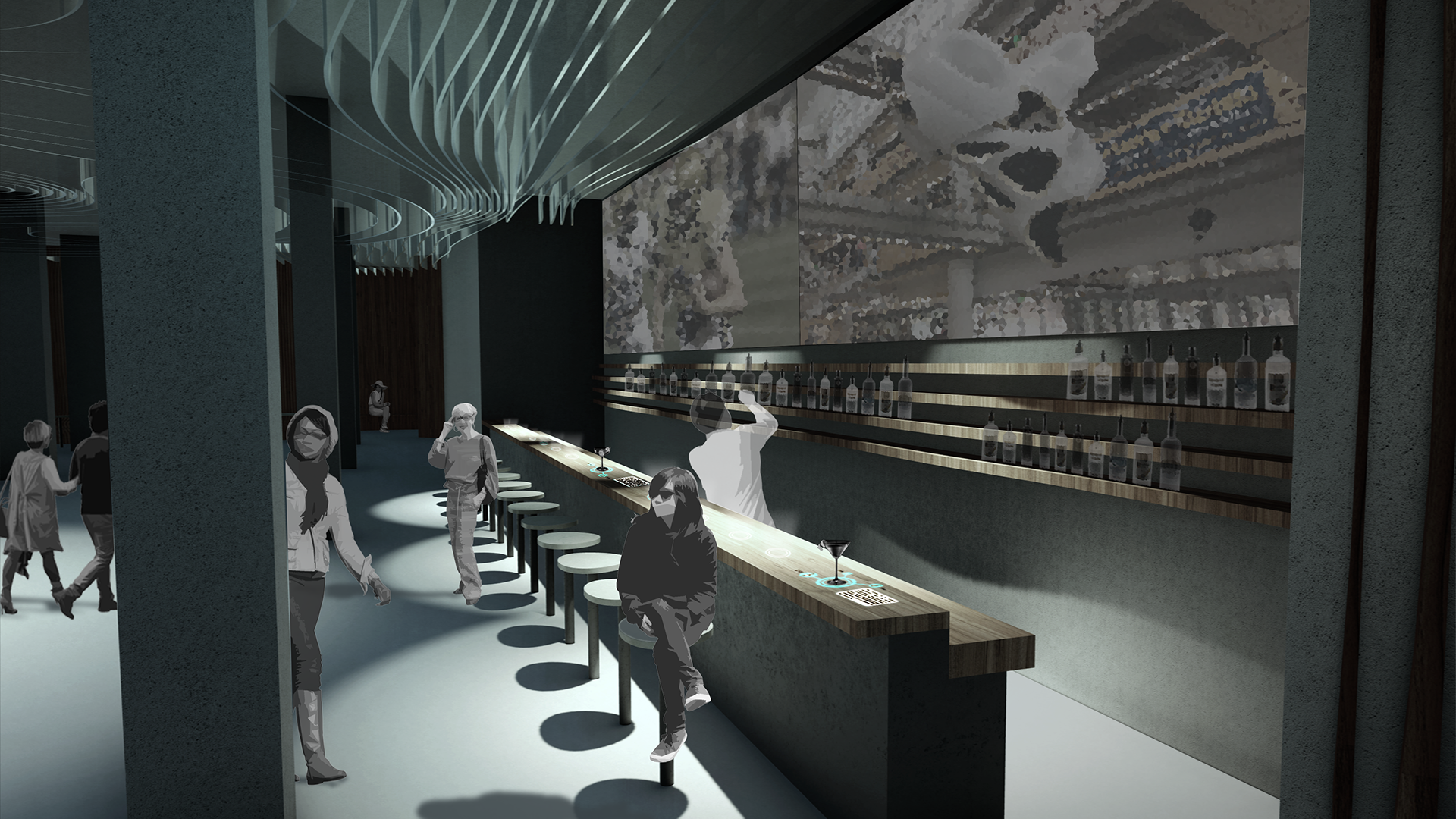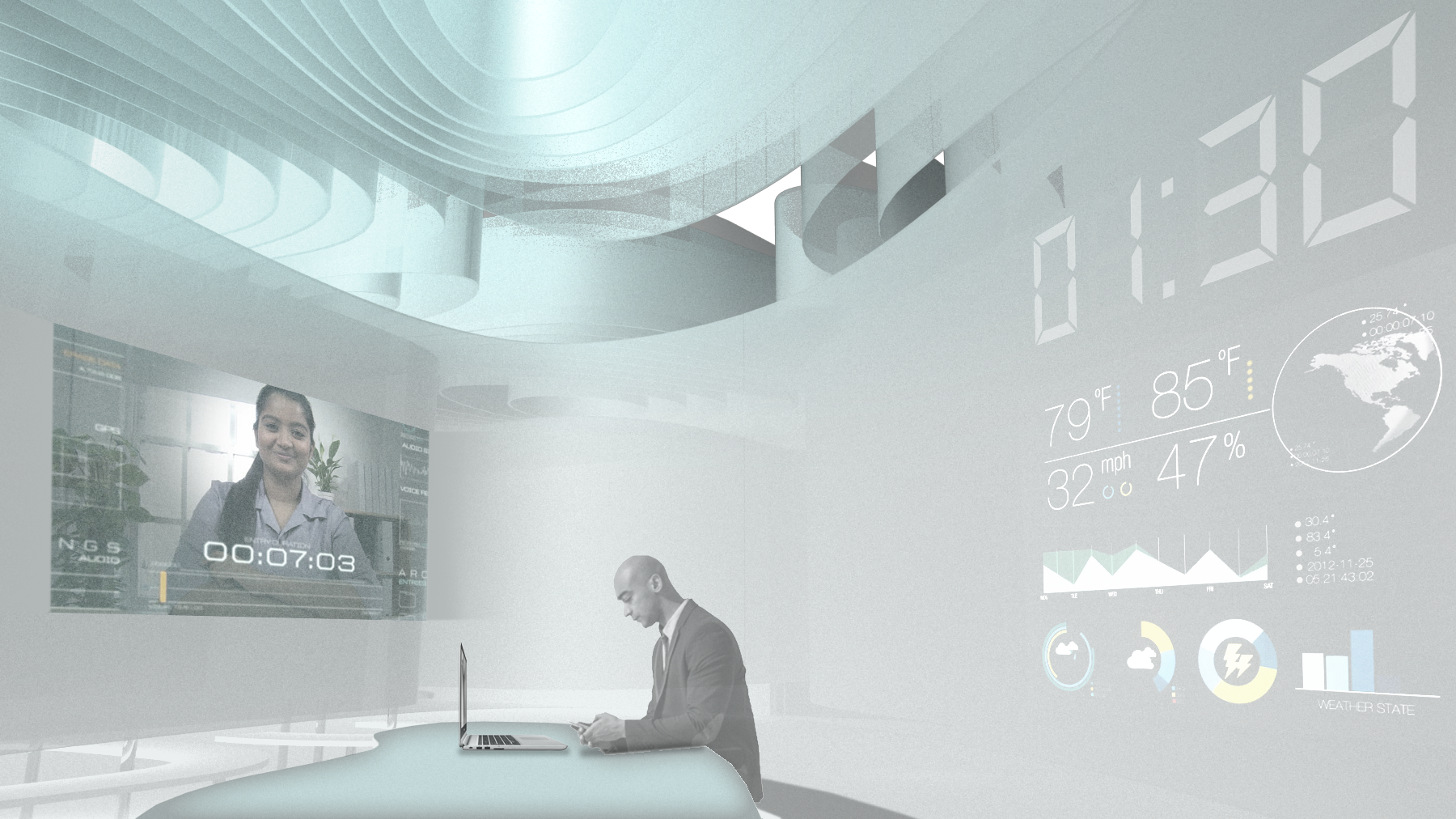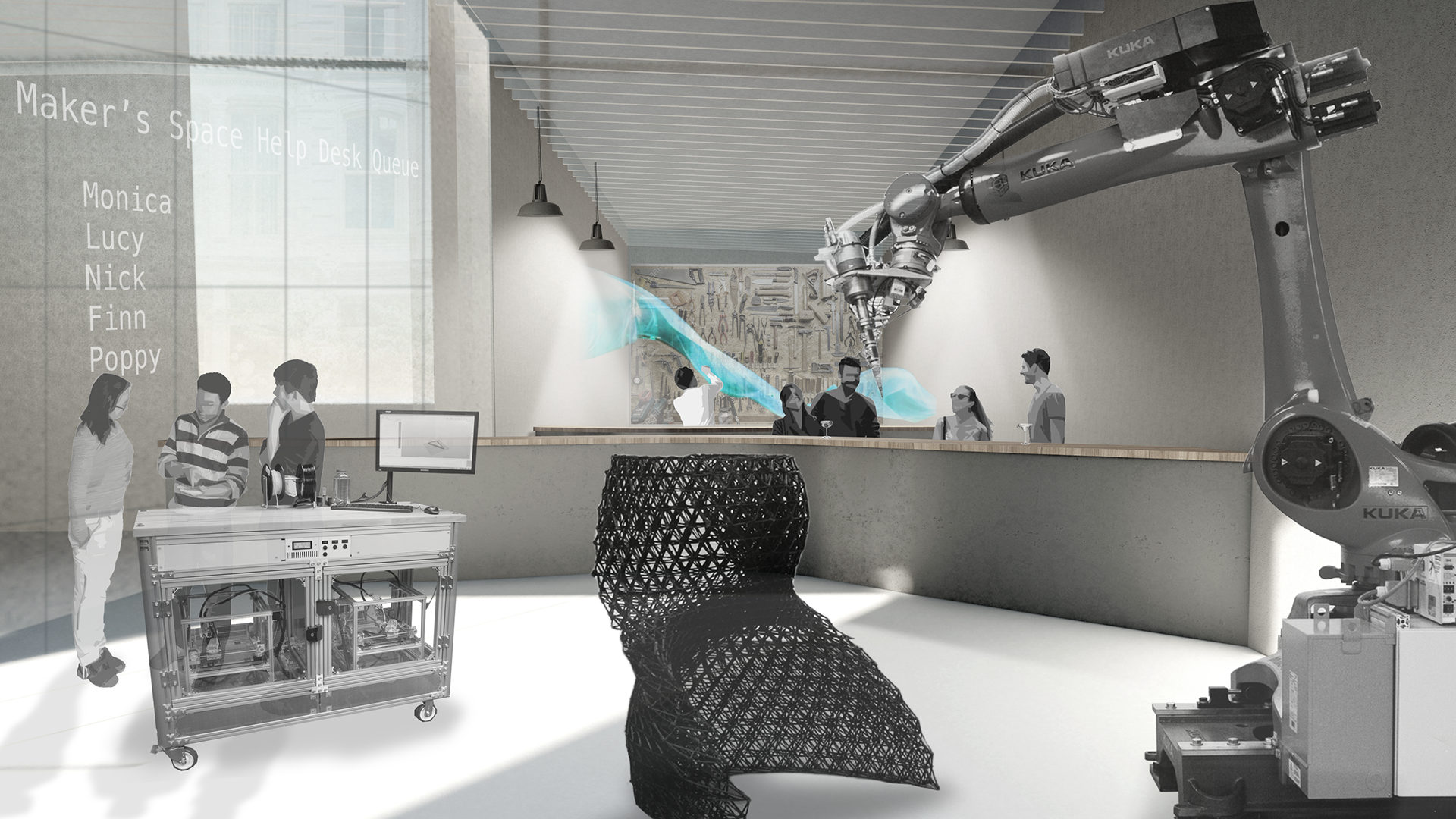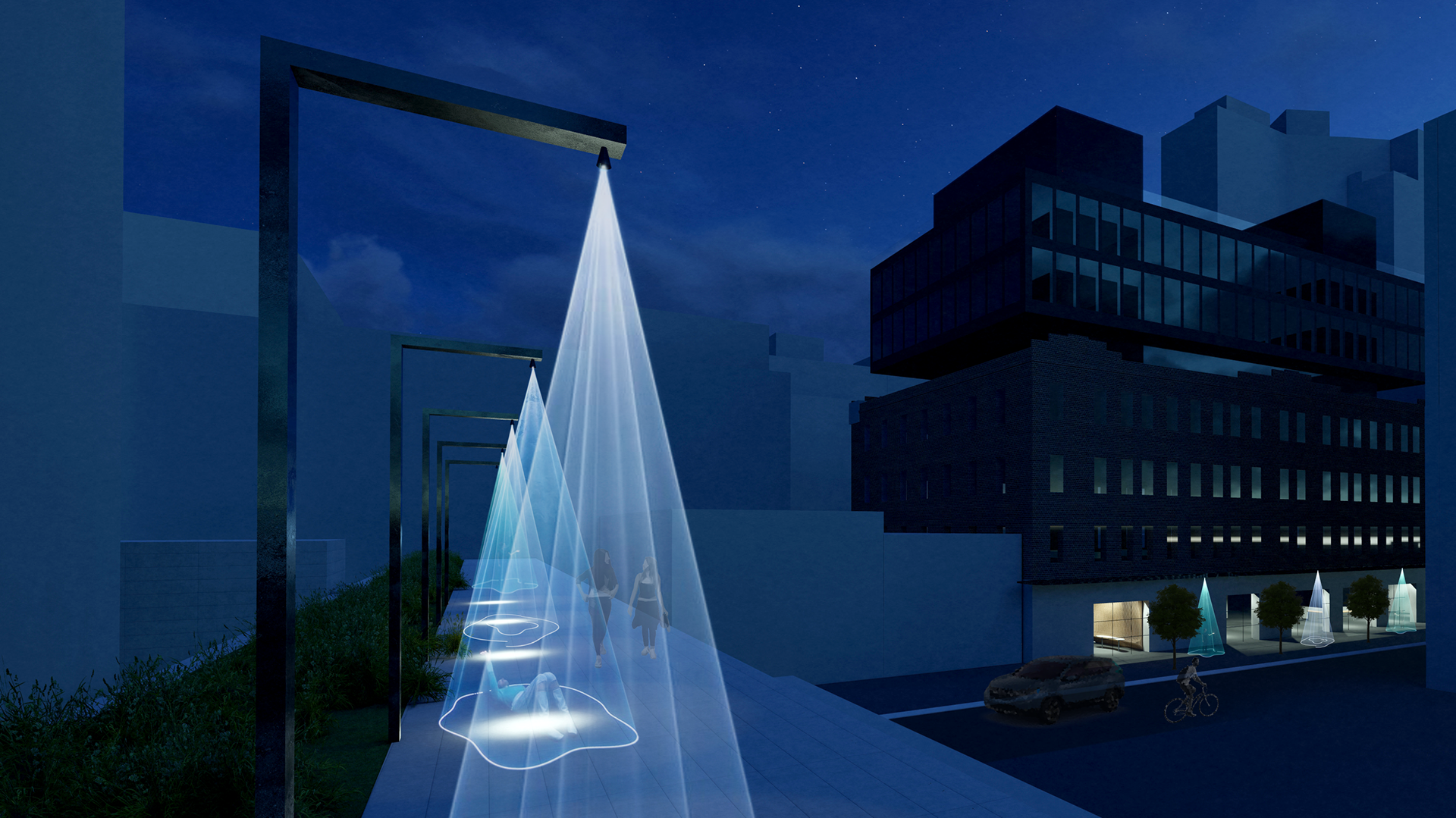 The outside of the building features an exhibition framework where local artists can create installations.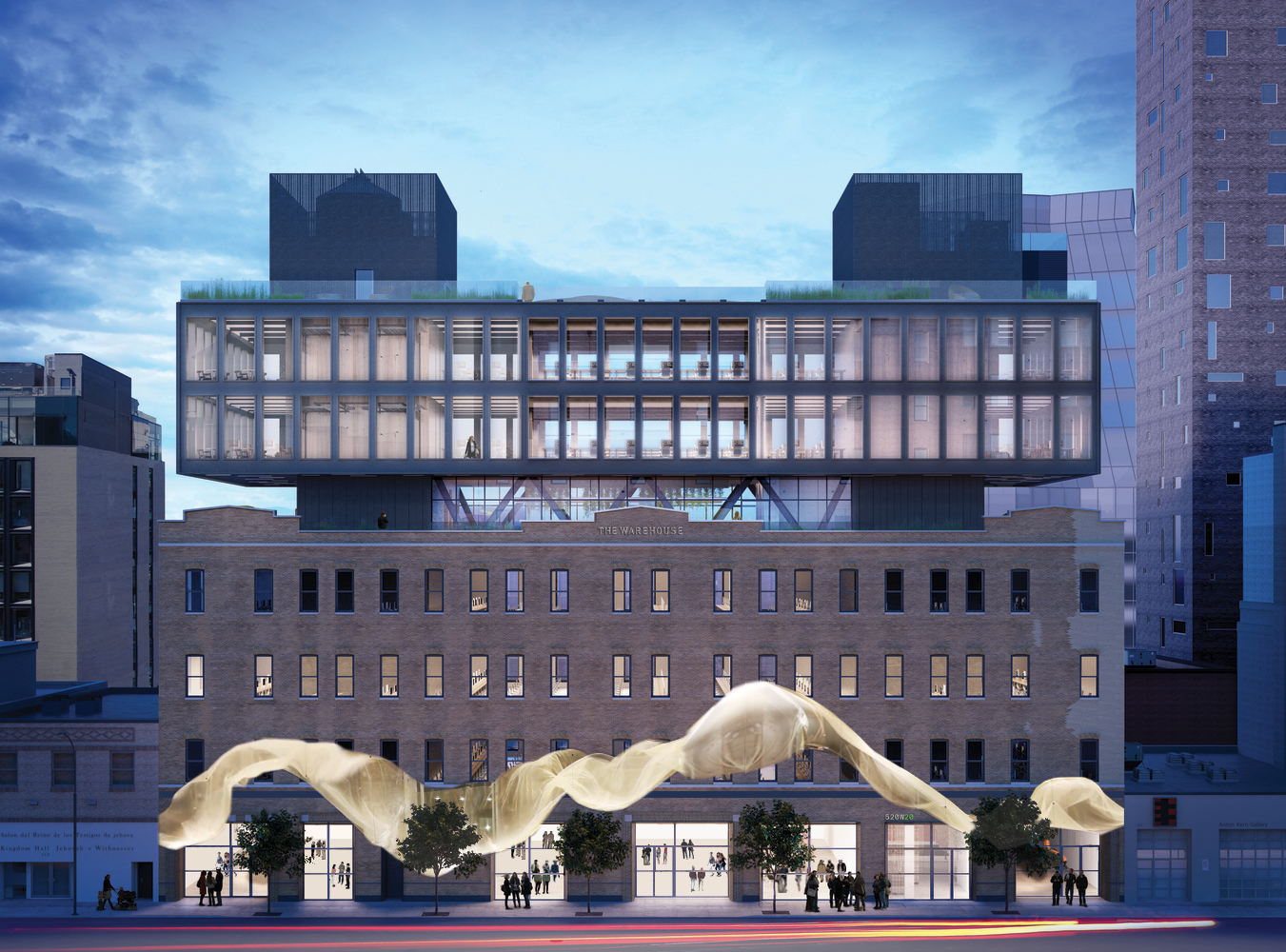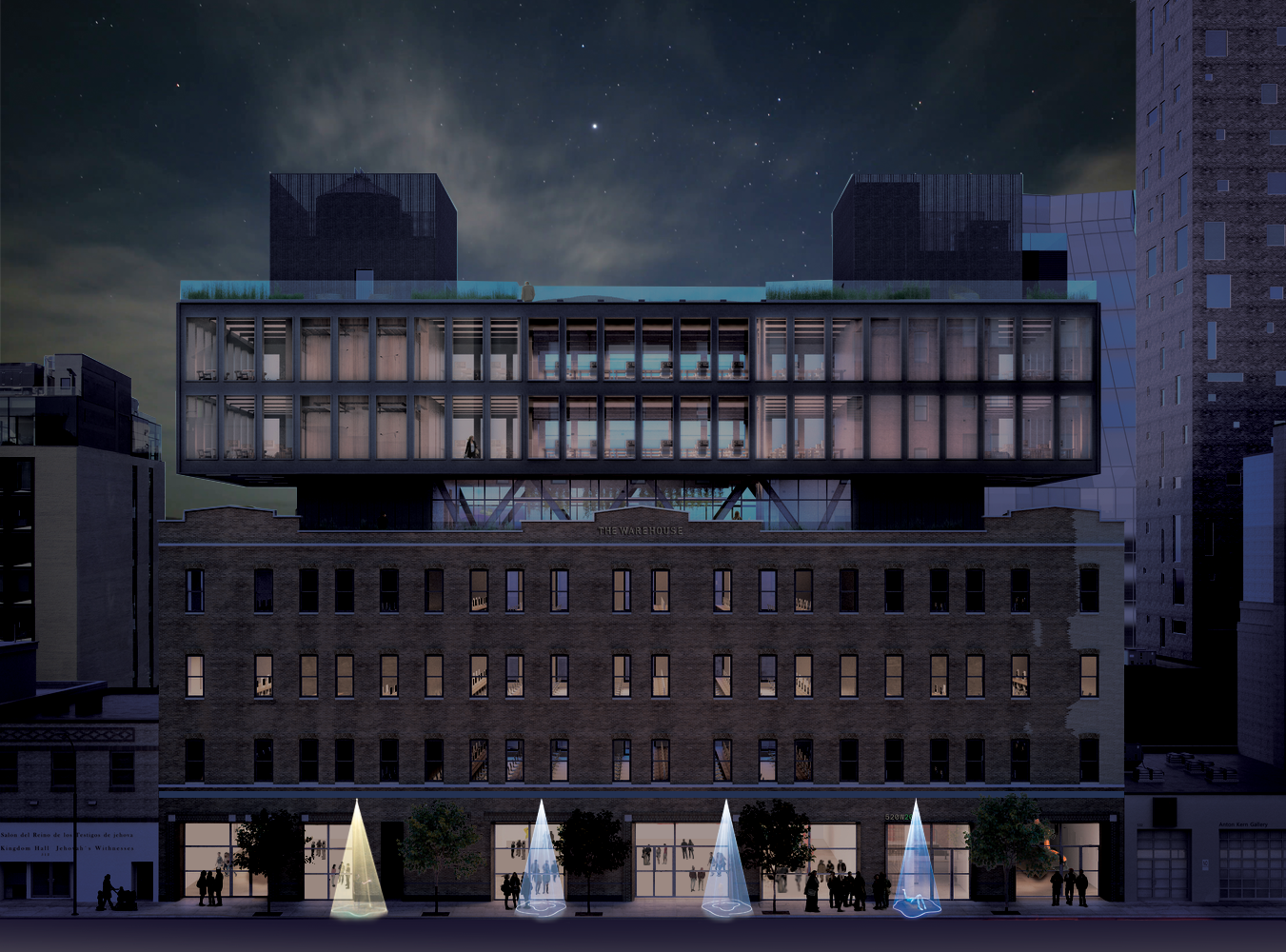 Thanks for reading! If you have any questions, please reach out.