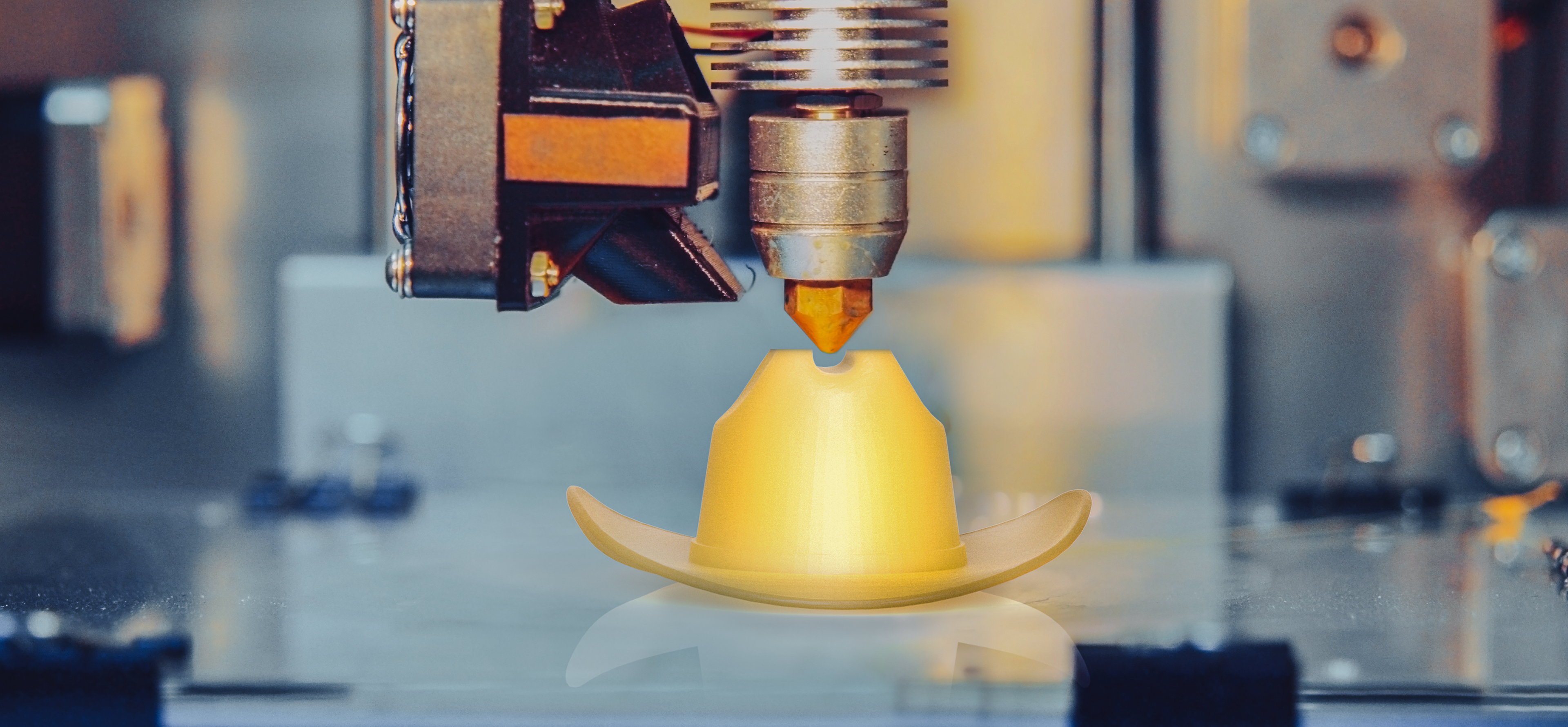 TLDR ⏰
Impasta is 3D-printed pasta in the shape of hats for meatballs. It utilizes the manufacturing capabilities of 3D printing and applies it to food production. Impasta is designed to create a fun appetizer experience and encourage conversation in dining environments. It comes in one of three box sets designed to suit a variety of environments, including tailgates, dinner parties, and costume parties. It reimagines the dining experience - playing with your food does not always need to be bad!
Details
Methods
: 3D modeling, Rendering, Physical Prototyping, Branding
Tools
: Fusion 360, Keyshot, Adobe Illustrator and Photoshop
Context
: School Design Project 

Background
The assignment of this project was to create a concept for 3D-printed pasta.
How can we rethink a simple food such as pasta by taking advantage of the power of 3D printing?
Thinking bigger picture, how will the food industry change with new food manufacturing techniques?
I thought about different pasta elements, and the first thing that came to mind was:
Meatballs
. Instead of thinking about meatballs going on top of pasta, I reframed the concept as pasta that goes on top of meatballs. 
​​​​​​​
I aimed to design a pasta accessory for meatballs that would create joy.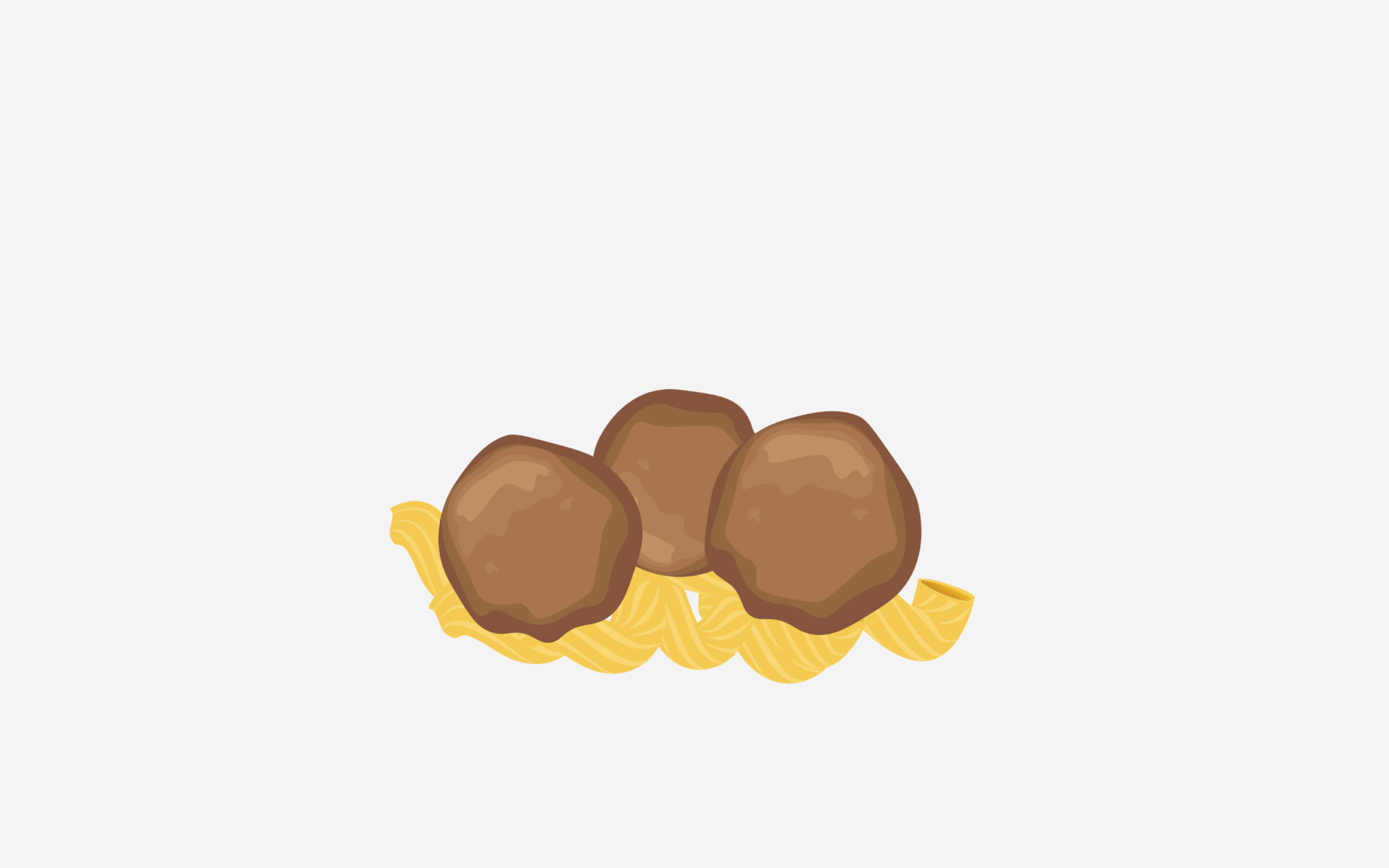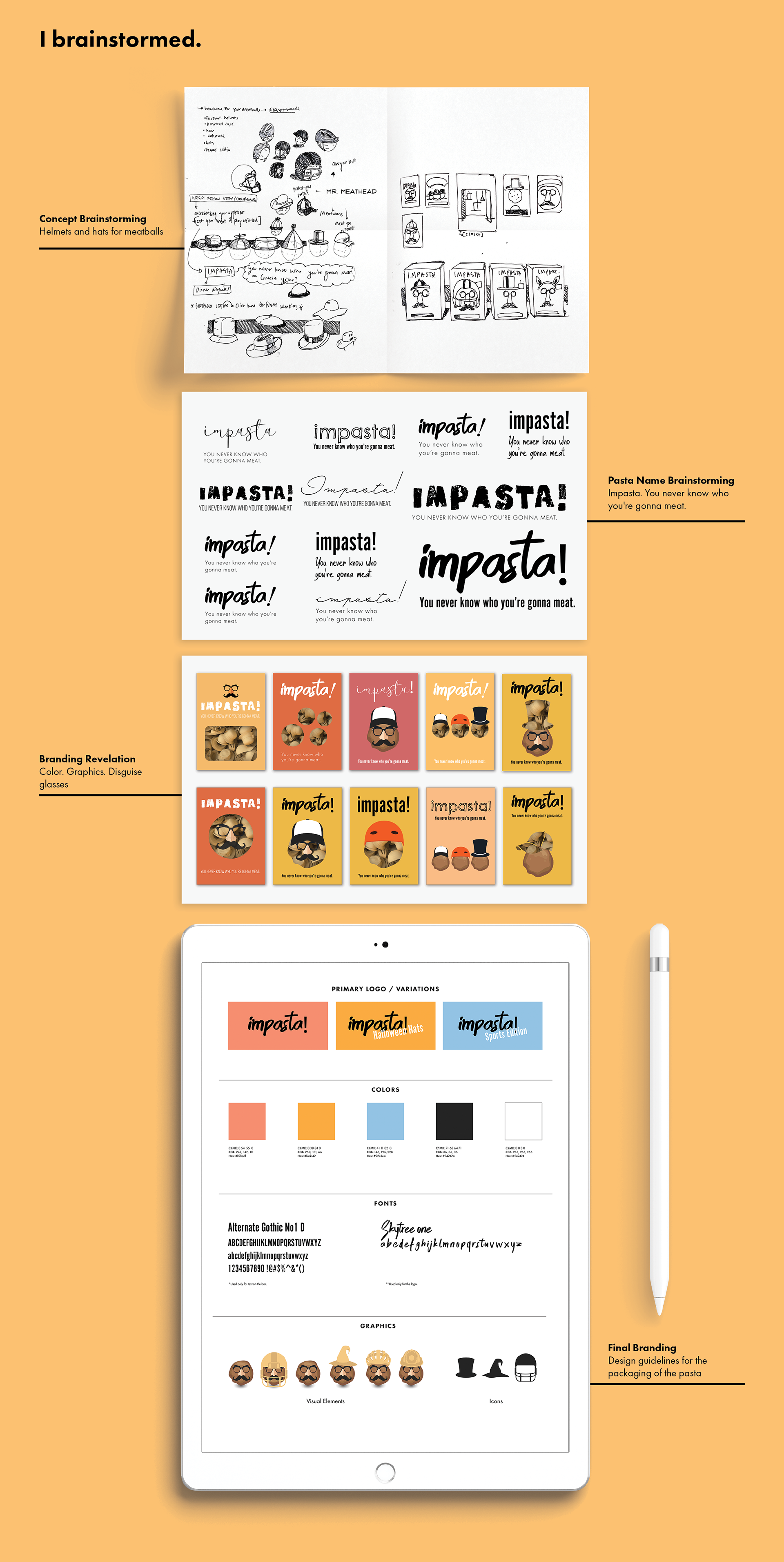 Even 3D-printed pasta has an ideation process:
I experimented with many different sizes and shapes for the hats. Through both conversations with pasta eaters and extensive prototyping, smaller hat sizes were preferred due to their "bite-sized"  form nature. The small size lended itself to appetizers at dinner parties.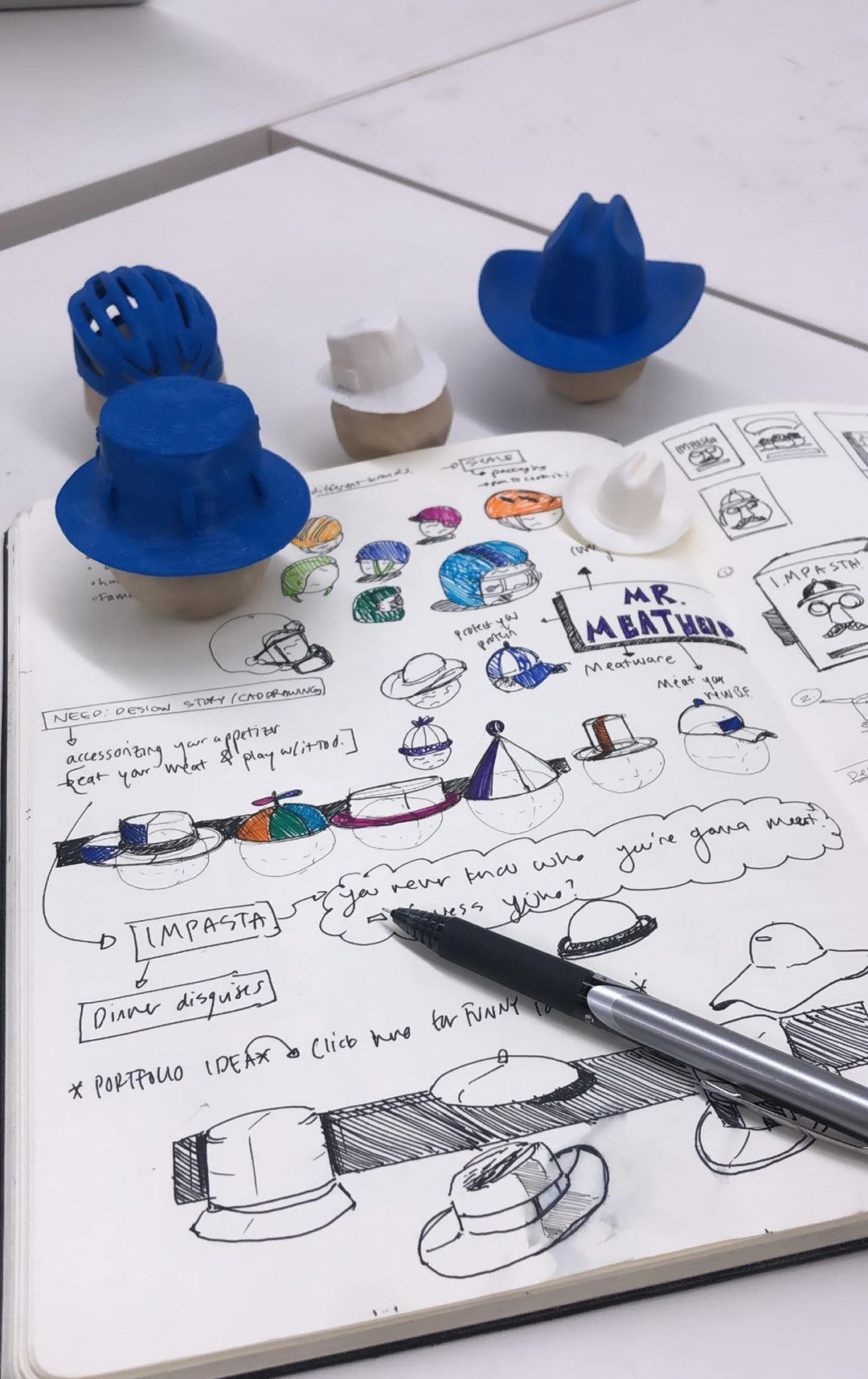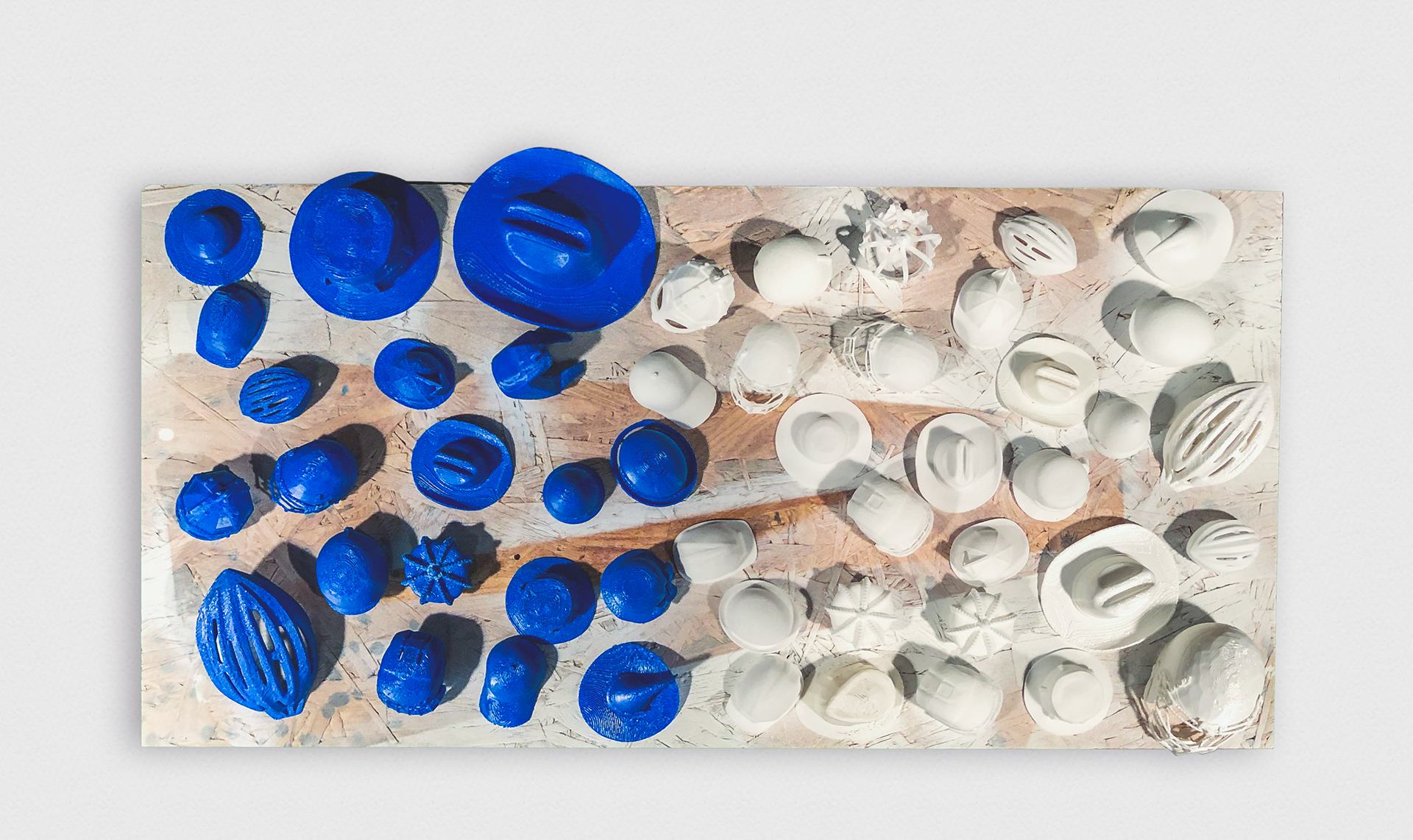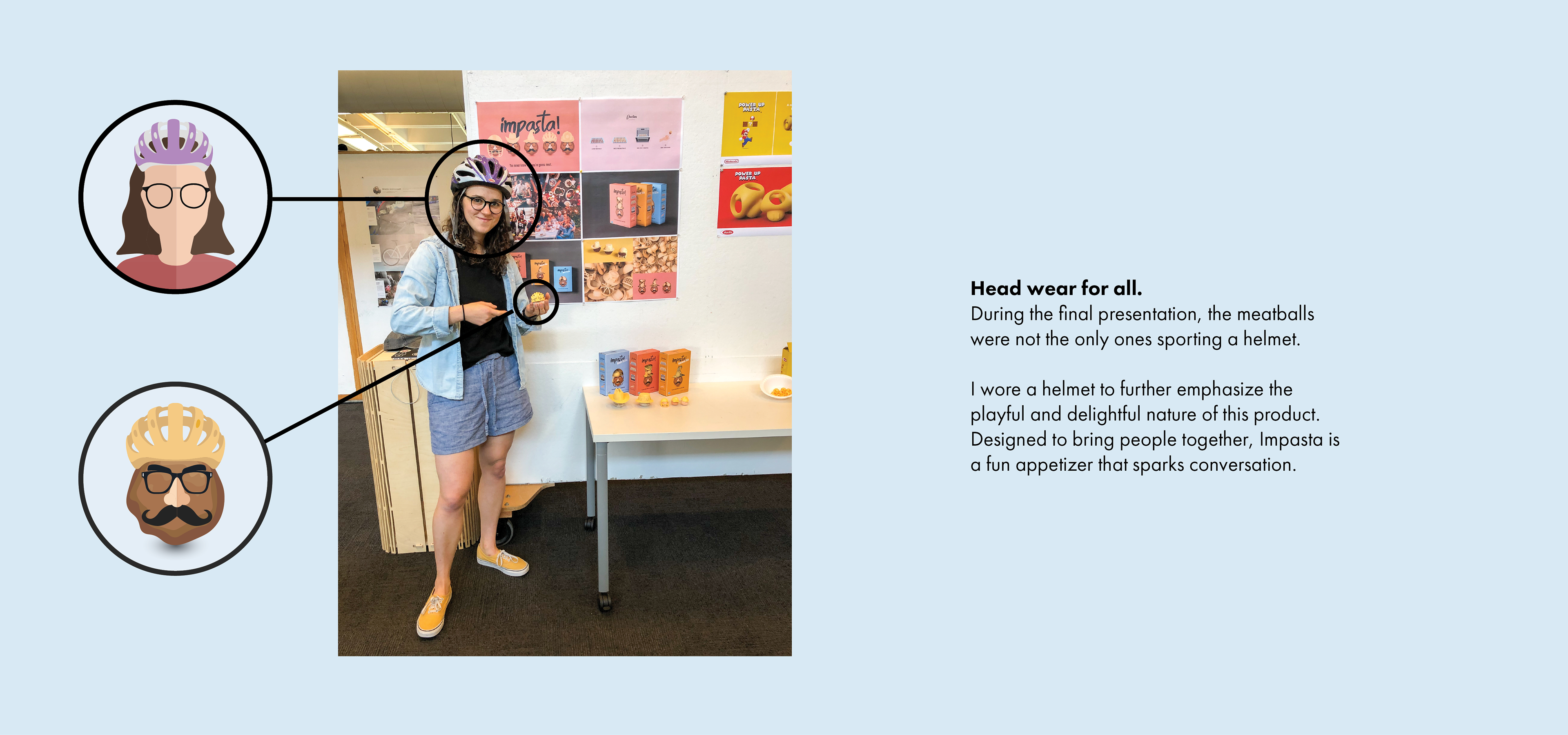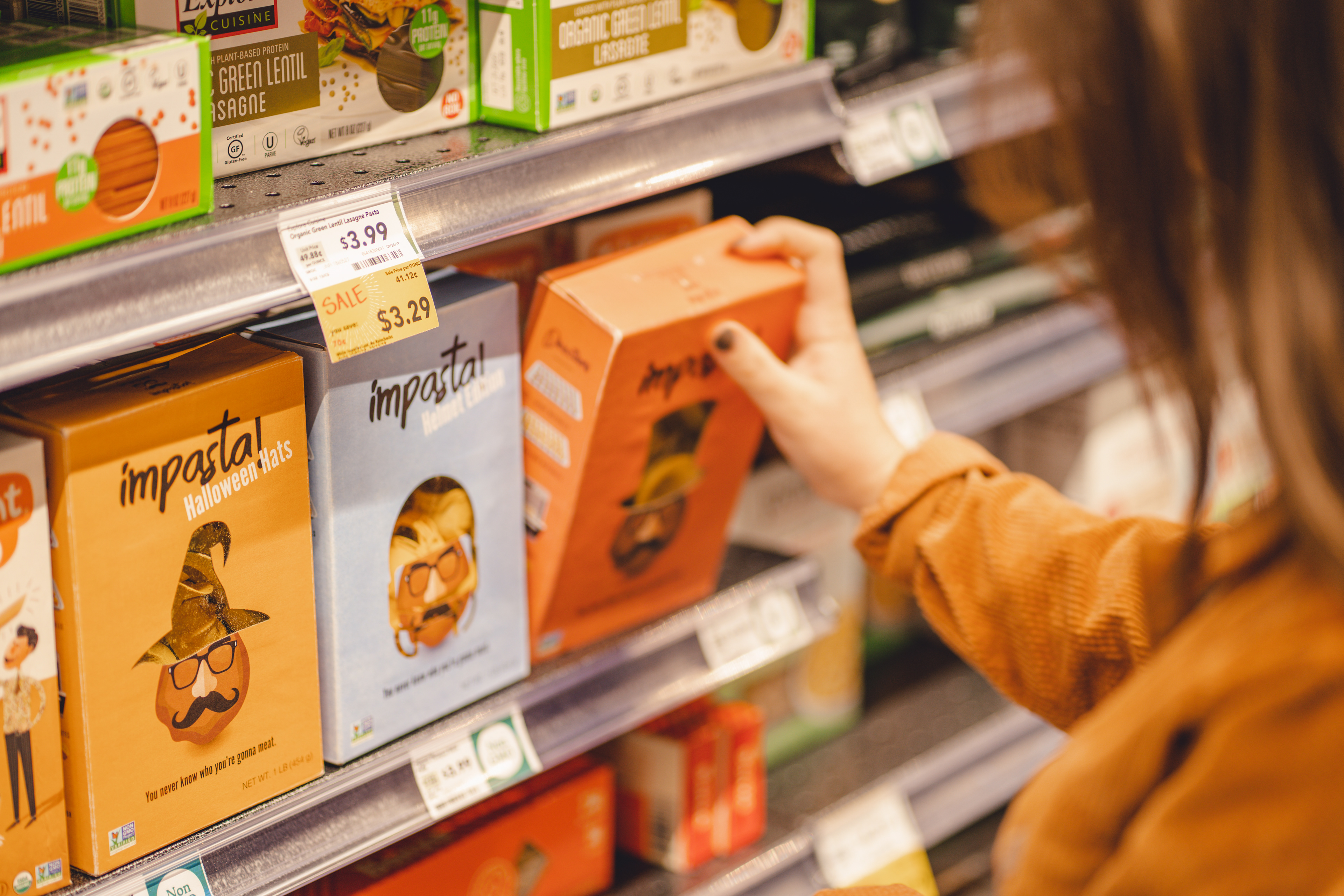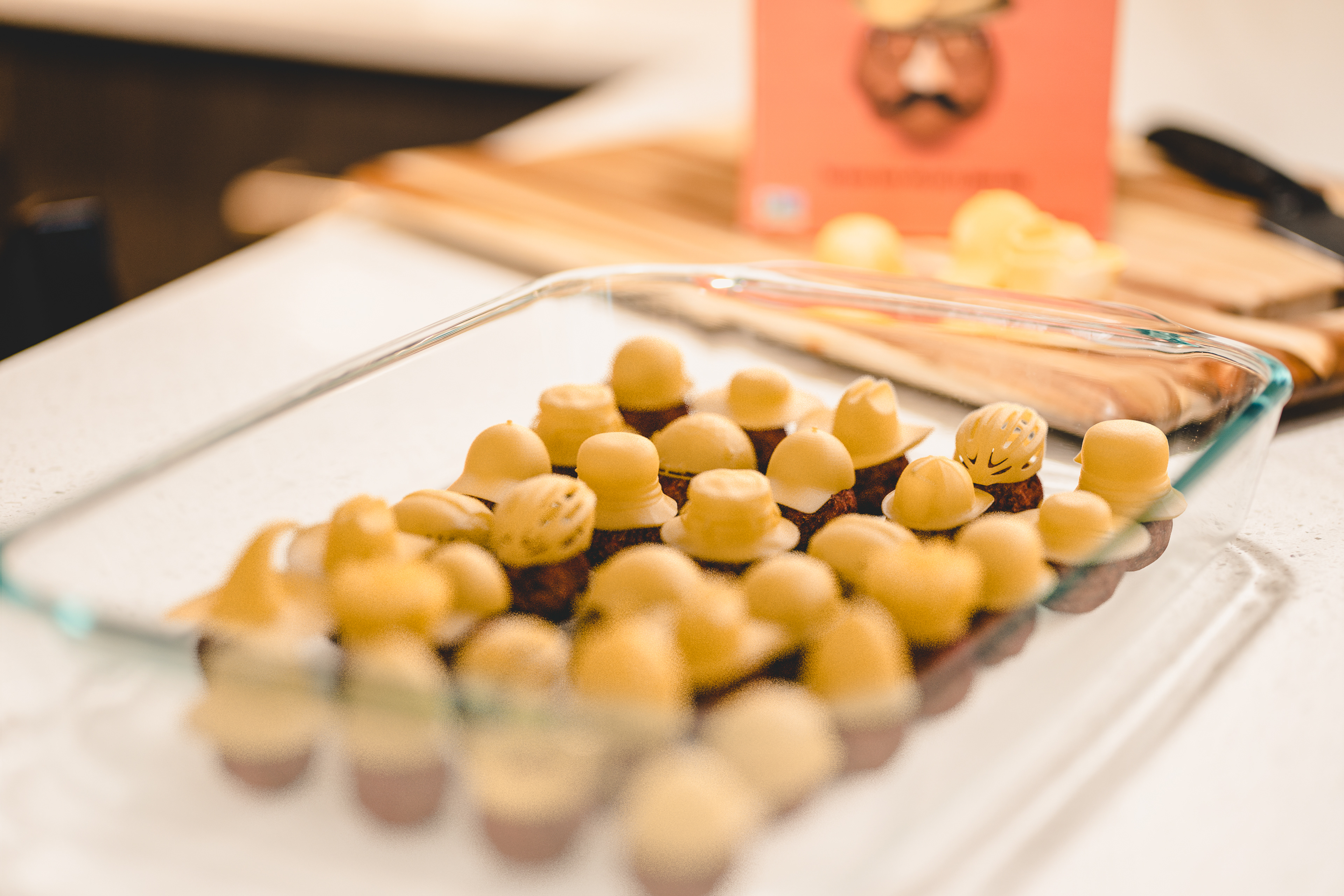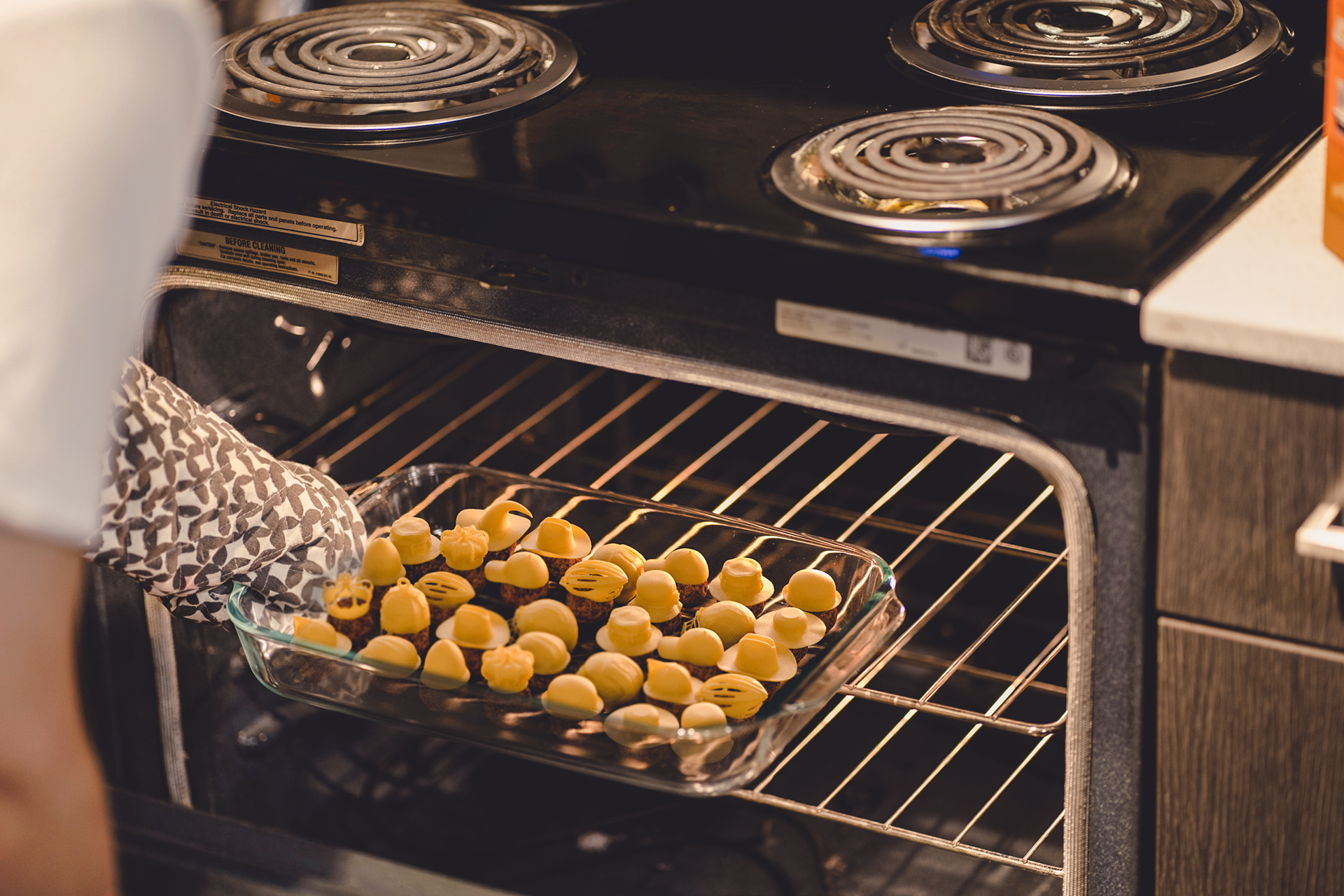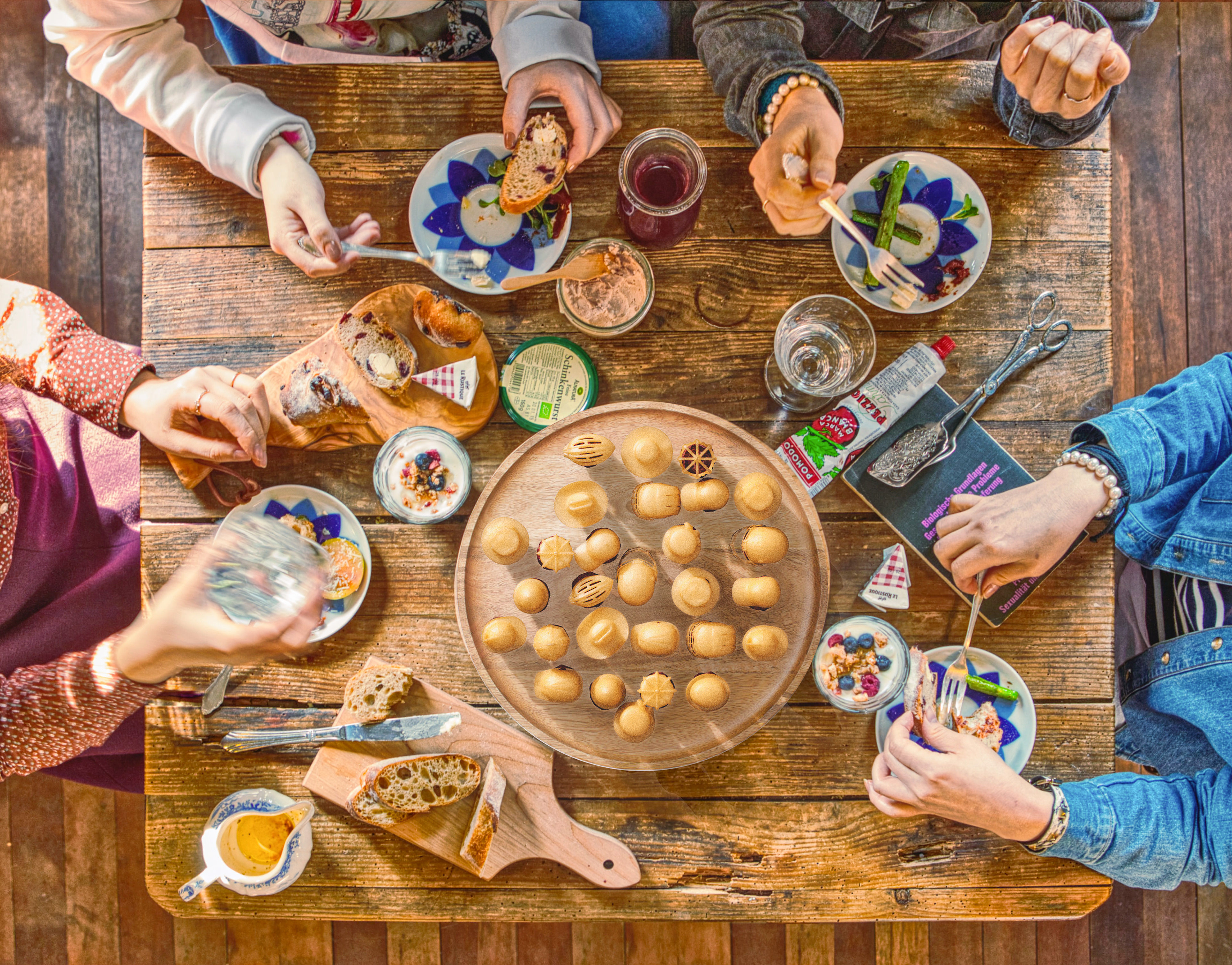 Impasta
will be available world-wide in 2043 in all Whole Foods Markets*